600 global decision makers have revealed their biggest challenges to us. This report gives you the insights we gained and provides you with our top recommendations to improve patient satisfaction.
The healthcare sector is changing significantly. It's striving to keep pace of change and increasing demand. And is under considerable budgetary and patient expectation pressures.
The report looks at the changing demands, pressures and challenges we know you face every day. It also shares real healthcare success stories in meeting these increasing challenges.
The healthcare, Putting Patient Satisfaction under the Microscope, global trends report provides you with:
Key insights into the global pressures facing healthcare
How you can overcome the challenges in delivering a good patient experience
An insight into other healthcare organizations investments in patient experience
How you can invest in technology to simplify and streamline your processes
A patient satisfaction checklist to take your first steps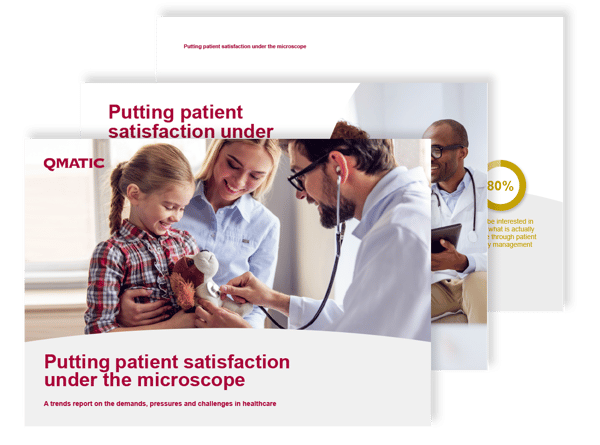 Tell us a little about yourself and download the report so that you can examine your patient experience.