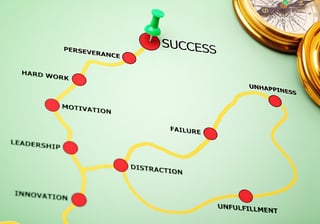 Building a framework for resiliency and the future success of any enterprise involves assessing where the industry is headed, how demographics may change, and what the competition may bring to the marketplace. It also requires that the enterprise have an actionable, future focused strategy for meeting challenges and taking advantages of opportunity. This may be particularly important for high touch point businesses that have to consider how every service, product, and interaction will be perceived by a customer base that is increasingly empowered by social media to effect their reputation and bottom line.
For these organizations, there is a constant imperative to consider new ways to shape a more efficient, more relaxed, and more positive customer journey as part of the effort to sustain – or improve – the customer experience (CX). This is a continual process of considering known and possible needs, and then outlining the resources necessary to keep the organization progressing at a rate that keeps customers happy and competition at bay.
As we work with financial institutions, healthcare organizations, retail businesses, and government entities, a constant priority is to consider their future needs and the resources that will take them forward. Just as these institutions are striving to future proof their business by looking forward, Qmatic has a consistent innovation roadmap informing product and service development. Our team targets four years into the future, considering, developing, and implementing customer journey management technology solutions that span mobility, data collection, experience scoring, physical touch points, and hardware and software integration.
Our Legacy is Innovation
Qmatic was created by inventors, and has become the global leader in customer journey management by continuing to invest in R&D for almost four decades. Our innovation mindset is informed as much by the creativity and vision of our team, as it is by the fundamental understanding that comes from delivering more than 60,000 systems in more than 120 countries. We are positioned to observe markets, demographics, needs, challenges, and successes in markets across the globe. Our team brings this incredible breadth and depth of knowledge together under one roof in Mölndal, Sweden. From that central point, we purpose design and develop Qmatic hardware and software to work as flexible, holistic solutions able to meet the current needs of our customers and to scale with them into the future.
That approach to innovation has helped organizations like the New York DMV to engage immediate changes like mobile appointment capabilities as well as future forward strategies like predictive analytics to conceive world-class customer experience strategies.
We understand that every engagement point in the customer journey is an opportunity for organizations to become more deeply rooted in their communities and markets, and to strengthen their bonds with the individuals they serve. Our innovation roadmap is shaped by that understanding and an evergreen commitment to producing the products and solutions that can continue to improve how we support our own clients.