Last week Qmatic hosted our annual partner and client event in Amsterdam with 267 delegates from 50 countries. The theme of the event this year was "Smart Technology Driving Exceptional Customer Experience". With speakers from companies such as Forrester, Dixons Carphone, ING, Time Warner Cable and many more the event was a huge success.
A big talking point at the event was the launch of the new and cool mobile appMyfunwait™ developed by Qmatic and Sticky Beat. Myfunwait™ is the first ever integrated mobile gaming and line management experience.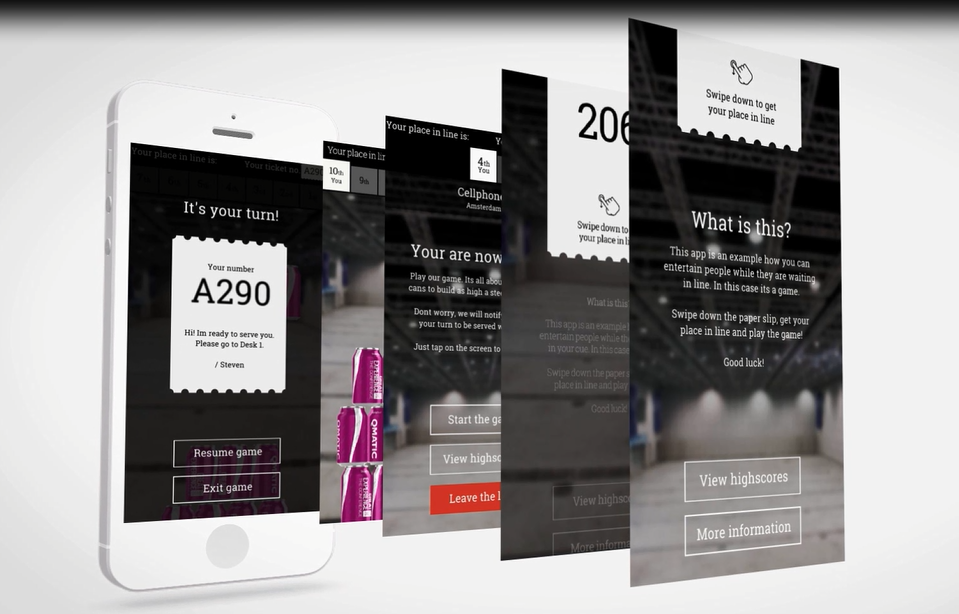 Andreas Stjärnhem from Sticky Beat did a great presentation at our event where he talked about customers being a company's "clan". He used an inspirational example of a huge queue outside Madam Tussaud. Most people would see this as problem but our friends at Sticky Beat see this as an opportunity - an opportunity to turn a boring situation into an exciting moment creating stronger loyalty with the clan.
This view is truly inspirational and so much in line with how we at Qmatic think.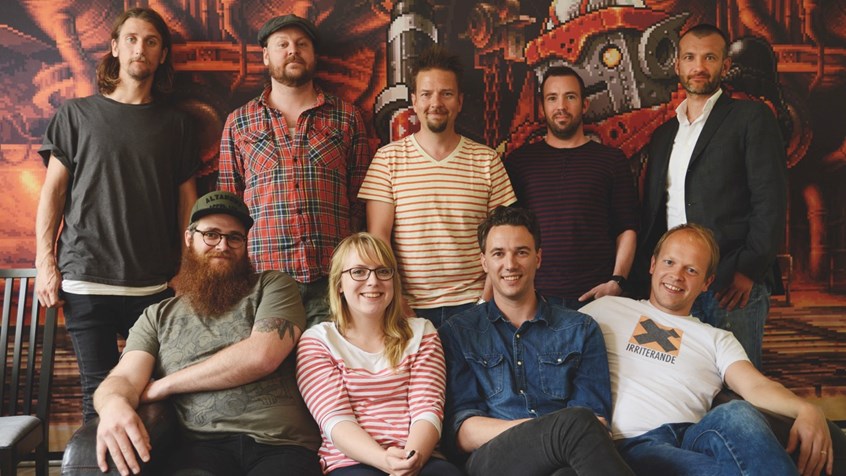 Some of our friends at Sticky Beat.
Having listened to a presentation earlier this year where the Vice President of IKEA Germany presented statistics on how their customers use their smartphone an idea was formed in my head; if 83% of people use their phone when waiting for something and 58% use it for playing games. Why not combine this knowledge and make an app where people can play when they wait for something? Soon after this I found Sticky Beat who had developed the successful Helix app for the amusement park Liseberg - the rest is now history.
Customers today are looking for fluid, seamless, frictionless experiences. They want what they want, when they want it, and how they want it. And they want to get it as quickly and as easily as possible. The last thing a customers wants is that their customer journey is interrupted, whether that is caused by a website glitch, an inattentive sales assistant, or poorly designed in-store technology.
But sometimes waiting is inevitable. This is when Qmatic's world leading knowledge and enterprise cloud system Orchestra to manage customer journeysand Sticky Beat's refreshing idea of seeing customers as a clan, has such a strong merits and synergy.
Download the app and play already today. Start to think about how this idea and concept could be adapted to your business.
If you run a hospital, could the waiting become a moment to inform and educate in an engaging way?
If you run a bank, could the waiting become a moment when you collect more information about your clan to provide better service?
If you run a store, could the waiting become a moment when you allow people to engage deeper with your brand and have fun?
If you run a government agency, could the waiting become a moment when you inform your citizens and make them feel empowered?
It's time to start doing something about the unnecessary friction you have in your customer touch points with your organization and people. If you succeed you will be rewarded with more loyal fans.
Download the iPhone app here >>
Download the Android app here >>