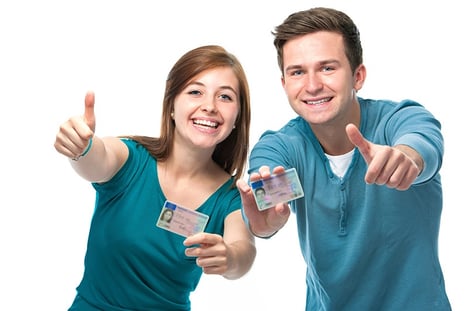 Historically, on a list of organizations that provide a great customer experience, the Department of Motor Vehicles (DMV) has ranked low. A reputation for disorganization, long waits, and general operational inefficiency all contribute to this perception.
Qmatic has become an agent of change for this maligned civic organization. Committed to innovating new ways to deliver a better customer exeperience and improve how successfully citizens can manage tasks like driver tests, drivers' license applications, and document filing. Two states, New Mexico and New York, have already seen measurable benefits from Qmatic citizen journey management technology solutions.
New Mexico MVD
In New Mexico, the Motor Vehicle Division (MVD) used to keep punching bags for staff to work out their frustrations from customer complaints and slow computer systems. The environment was plagued with long wait times, slow processing of ordinary matters, and little to no opportunities to proactively improve citizen service. Governor Susana Martinez turned to Qmatic in an effort to modernize the dated MVD resources.
"Only 1% of our clients state that the service they get is unacceptable. And it's those folks we focus on."
– New Mexico MVD
Focusing on only that 1% of citizens translated to improvements for 40,000 people in a year. With this new approach, the wait times went down by more than 50%. Citizen satisfaction ratings soared to 95%.
New Mexico MVD improved their citizen experience, optimized staff scheduling, and streamlined their services management. They articulated the new mission statement, "To provide outstanding service to the motoring public – every transaction, every time." And they got rid of the punching bags.
NY State DMV
In New York, DMV citizens faced an average wait time of 72 minutes. They turned to Qmatic for technology solutions that could speed processes and improve the citizen experience. They implemented Qmatic appointment technology on their website and self-serve kiosks in their locations.
The results were astonishing. They automated appointments and other services by adding more than 35 online and mobile options, including drivers' license replacement and registration renewals. Wait times in local DMV offices decreased to 30 minutes. The state won numerous awards for its improvements, including the prestigious 2015 Pinnacle Award from the National Association of Government Web Professionals.
Qmatic is changing the nature and reputation of DMV visits. By focusing solutions on improving the quality of the citizen journey and the enablement of employees, Qmatic is making sure that people can get the licensing they need to stay in go.
Learn more about our Public Sector solutions.